The Human Rights Commission is comprised of nine (9) members who are appointed by the Mayor of the City of Jamestown and confirmed by the Jamestown City Council for a three (3) year term.
In accordance with Article 12-D of the General Municipal Law, the Human Rights Commission:
Fosters mutual respect and understanding among all racial, religious and nationality groups in the community.
Makes such studies in any field of human relationships in the community, as in it judgment will aid in effectuating its general purposes.
Inquires into incidents of tension and conflict among or between various racial, religious and nationality groups and to take such action as may be designed to alleviate such tension and conflict.
Conducts and recommends such educational programs as in its judgment will increase good will among inhabitants of the community and open new opportunities into all phases of community life for all inhabitants.
The regular meetings of the Human Rights Commission will be held the first Wednesday of each month at 6:00 pm, unless specified otherwise.
2023 Human Rights Commission Meeting Schedule
---
     Rev. Uvie Stewart Jr., Chair
Uvie E. Stewart Jr. is currently pastor at Emmanuel Temple Church at 1015 N Main St. He serves on the Executive Board of the New York State Council of the Pentecostal Assemblies of the World. Uvie currently serves as the Chairman of the Human Rights Commission of Jamestown, New York. He is a retired employee of the Jamestown Cummins Engine Inc. of 37 years, where he served on the Affirmative Action Council and was President of the African American Affinity Group. He is an accomplished musician and has a wide range interests and activities. Uvie is looking forward to the challenge of helping make a safe community and better future for all of our neighbors.
---
Isaiah Rashad II, Vice Chair
Isaiah Rashad II is a writer and public speaker on crime and cultural behavior, who's objective is to bridge the gap of communication between the people and government leadership. Isaiah is a former gang member who rose to become a United States Army soldier, police officer, and assistant professor.
In 2020, Isaiah tragically lost his father to homelessness, sparking the movement to advocate for homeless people and families nationwide. Isaiah has been homeless four times in his life, and knows the struggles that it causes on individuals, families and communities. Because of Isaiah's vast experiences, he was appointed to the Human Rights Commission for the City of Jamestown New York, and, in 2023, was made Vice Chairman of the Human Rights Commission.
Isaiah has a Masters in Global Leadership, a Bachelor's in Global and Cultural Studies, and a Bachelors in Christian Ministry. Currently, Isaiah is a student at Capella University, earning his Doctorate of Psychology.
Isaiah is a member of a Discalced Carmelite Monastery in Buffalo New York, a board member for Prevention Works, Inc. in Jamestown, New York and is a Master Mason of Lodge #1185 of Free and Accepted Masons of New York State.
---
Rev. Daniel Groh, Treasurer
Dan Groh is a graduate of Penn State University (BS in QBA, 1985) and Alliance Theological Seminary (Masters of Divinity, 1992) and is an ordained minister with The Christian & Missionary Alliance. He serves locally as pastor at Jamestown C&MA Church and also works as a tutor for the Jamestown Public School District. Dan has ministry experience which ranges from cross-cultural, urban ministry in Paterson, NJ to church planting with the Christian & Missionary Alliance. His experience includes serving as Vice President of Holistic Ministries International in Paterson, NJ, working in the high schools in the inner city, as well an adjunct math professor at Passaic County Community College in Paterson. He also served as Coordinator of Volunteers for Habitat for Humanity. At Passaic County Community College he facilitated a social justice club, dealing with a variety of humanitarian and racial issues. Dan has also worked as a job coach with an agency that helps disabled students and adults. He volunteered at Interfaith Works in Syracuse, NY, as a teacher in citizenship classes. He has over 30 years of experience, working in a variety of cross-cultural, interracial and social settings. Dan is honored to be a part of the Human Rights Commission because much of his life and life experiences have been centered around human rights.
---
Billy Torres
Billy Torres has been working with area youth and their families for over 20 years. Torres is currently employed by G.A. Family Services at Lutheran as a Group Facilitator for The Accountability & Responsibility Program. The A&R program works with At-Risk youth population implementing Life Skills, Mentoring & Community Service Projects to enhance our community. Torres also donates items like Bikes, Shoes & Clothing to less fortunate youth as one of his many hobbies. Torres is honored to serve on The Human Rights Commission due to his passion for a more Safe, Healthy and United community.
---
Kayla Crosby
Originally from Russell, Pennsylvania, Kayla Crosby first came to Jamestown on a basketball scholarship to play at Jamestown Community College. After a great experience at JCC, including the women's basketball team winning the Region III Championship in 2010, Kayla transferred to St. Bonaventure University where she received 7 teaching Certifications. The summer after graduating from St. Bonaventure, Kayla began working as a Residence Director at Jamestown Community College and is currently the Director of Campus Life at JCC on the Jamestown Campus and North County Extension Center.
While working at JCC, Kayla came up with the plans of starting a nonprofit organization and professional minor league men's basketball team. After playing in semi-pro basketball leagues for 3 years, the Jamestown Jackals joined a new professional basketball league in 2019. During their first season in The Basketball League, Kayla received the Herb Ellis Executive of the Year award for overall community engagement efforts and professionalism on and off the court. The following summer, TBL announced the hiring of Crosby as the league's new director of team development. Crosby continues to serve as the Executive Director for #IntegrityFirst, Inc. and the Team Market Owner of the Jamestown Jackals while continuing her job at JCC.
---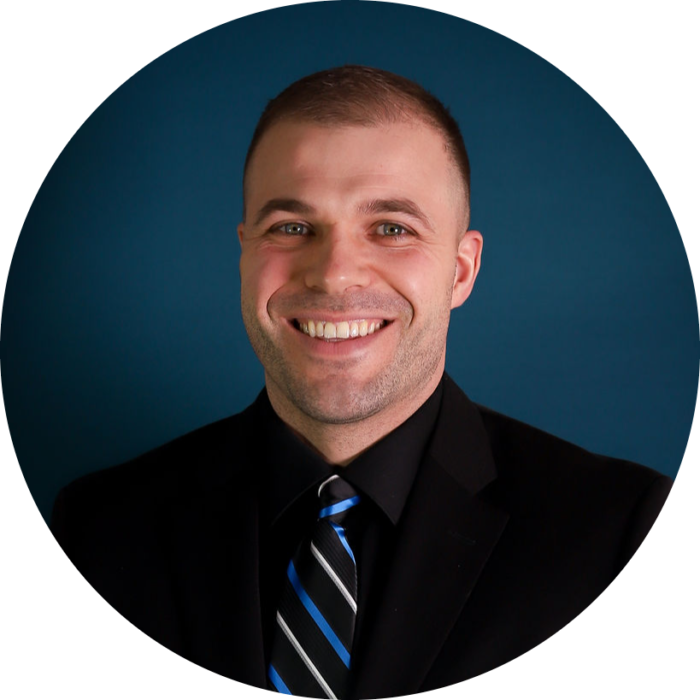 Captain Scott Forster, City Liaison 
Scott Forster currently serves as the Operations Commander, or Patrol Captain, for the Jamestown Police Department. He has been with the department for 11 years and has been a resident of the City since 2010. Scott received a Bachelor's Degree from Buffalo State College where he was a member of the football team for 4 years. He is a volunteer assistant coach for the Jamestown High School JV Football team, as well as volunteer as a tee ball coach for Jamestown Babe Ruth tee ball.