The Human Rights Commission is comprised of twelve (12) members who are appointed by the Mayor of the City of Jamestown and confirmed by the Jamestown City Council for a three (3) year term.
In accordance with Article 12-D of the General Municipal Law, the Human Rights Commission:
Fosters mutual respect and understanding among all racial, religious and nationality groups in the community.
Makes such studies in any field of human relationships in the community, as in it judgment will aid in effectuating its general purposes.
Inquires into incidents of tension and conflict among or between various racial, religious and nationality groups and to take such action as may be designed to alleviate such tension and conflict.
Conducts and recommends such educational programs as in its judgment will increase good will among inhabitants of the community and open new opportunities into all phases of community life for all inhabitants.
The regular meetings of the Human Rights Commission will be held the third Friday of each month at 7:00 pm, unless specified otherwise.
2021 Human Rights Commission Meeting Schedule
---
     Rev. Uvie Stewart Jr., Chair
Uvie E. Stewart Jr. is currently pastor at Emmanuel Temple Church at 1015 N Main St. He serves on the Executive Board of the New York State Council of the Pentecostal Assemblies of the World. Uvie currently serves as the Chairman of the Human Rights Commission of Jamestown, New York. He is a retired employee of the Jamestown Cummins Engine Inc. of 37 years, where he served on the Affirmative Action Council and was President of the African American Affinity Group. He is an accomplished musician and has a wide range interests and activities. Uvie is looking forward to the challenge of helping make a safe community and better future for all of our neighbors.
---
Momina Di Blasio
Momina Di Blasio works as an Elections Administrator at the Chautauqua County Board of Elections, and is a member of the Jamestown City Democratic Committee.  She is passionate about playing a role in the pursuit of equitable justice for marginalized groups in our community.  She graduated with a Bachelors in Music from George Mason University, and is currently pursuing a Masters in Public Administration at SUNY Brockport.
Momina and her husband moved to the area in January 2020 from Northern Virginia, joining the perpetual struggle that is enduring Western New York's lengthy winters.  They live in Jamestown with their three amazing pups, Phoebe, Milo, and Finn, who occasionally allow their humans on the bed.
---
Billy Torres
Billy Torres has been working with area youth and their families for over 20 years. Torres is currently employed by G.A. Family Services at Lutheran as a Group Facilitator for The Accountability & Responsibility Program. The A&R program works with At-Risk youth population implementing Life Skills, Mentoring & Community Service Projects to enhance our community. Torres also donates items like Bikes, Shoes & Clothing to less fortunate youth as one of his many hobbies. Torres is honored to serve on The Human Rights Commission due to his passion for a more Safe, Healthy and United community.
---
Chris Blakeslee
Chris Blakeslee spent the majority of his youth in Jamestown as well as at the YMCA, and Camp Onyahsa. After a distinguish career in the military, Chris and his family chose to make Jamestown home in 2015. He is currently a Corrections Officer with the Chautauqua County Sheriff's Department.  Chris has been an active member of the community through various organizations to include the YMCA, and the PFC Dwyer program. Chris chose to be a part of the Human Rights Commission as a way to give back to the city and ensure positive change for the future.
---
Rev. Daniel Groh
Dan Groh is a graduate of Penn State University (BS in QBA, 1985) and Alliance Theological Seminary (Masters of Divinity, 1992) and is an ordained minister with The Christian & Missionary Alliance. He serves locally as pastor at Jamestown C&MA Church and also works as a tutor for the Jamestown Public School District. Dan has ministry experience which ranges from cross-cultural, urban ministry in Paterson, NJ to church planting with the Christian & Missionary Alliance. His experience includes serving as Vice President of Holistic Ministries International in Paterson, NJ, working in the high schools in the inner city, as well an adjunct math professor at Passaic County Community College in Paterson. He also served as Coordinator of Volunteers for Habitat for Humanity. At Passaic County Community College he facilitated a social justice club, dealing with a variety of humanitarian and racial issues. Dan has also worked as a job coach with an agency that helps disabled students and adults. He volunteered at Interfaith Works in Syracuse, NY, as a teacher in citizenship classes. He has over 30 years of experience, working in a variety of cross-cultural, interracial and social settings. Dan is honored to be a part of the Human Rights Commission because much of his life and life experiences have been centered around human rights.
---
Matthew Misiaszek
Matt Misiaszek came to Jamestown in 2014 and currently resides in the City with his wife, Joann, and their son, Clark. He graduated with a Masters in Engineering from Rochester Institute of Technology and works locally as an engineer.  His free time is spent on the water, hiking, snowboarding, and generally outdoors with friends.  Matt aims to promote fairness, equity, and compassion within our community and help Jamestown to become a more inclusive place.
---
Kellie Roberts
Kellie is a native of Falconer who returned to this area after years of living in Stamford, CT, Dayton, OH, and Pittsburgh, PA, among other communities. She has been the Executive Director at the Chautauqua County Humane Society since 2017 and currently resides in Jamestown with her smooth collie, Larkin, and cool cat, Jam. Upon returning to this area, Kellie had been looking to become more involved in making Jamestown a better place to work and live, and she believes she has found that role by taking a seat on the Human Rights Commission.
---
Kayla Crosby
Originally from Russell, Pennsylvania, Kayla Crosby first came to Jamestown on a basketball scholarship to play at Jamestown Community College. After a great experience at JCC, including the women's basketball team winning the Region III Championship in 2010, Kayla transferred to St. Bonaventure University where she received 7 teaching Certifications. The summer after graduating from St. Bonaventure, Kayla began working as a Residence Director at Jamestown Community College and is currently the Director of Campus Life at JCC on the Jamestown Campus and North County Extension Center.
While working at JCC, Kayla came up with the plans of starting a nonprofit organization and professional minor league men's basketball team. After playing in semi-pro basketball leagues for 3 years, the Jamestown Jackals joined a new professional basketball league in 2019. During their first season in The Basketball League, Kayla received the Herb Ellis Executive of the Year award for overall community engagement efforts and professionalism on and off the court. The following summer, TBL announced the hiring of Crosby as the league's new director of team development. Crosby continues to serve as the Executive Director for #IntegrityFirst, Inc. and the Team Market Owner of the Jamestown Jackals while continuing her job at JCC.
---
Justin Hubbard
Justin Hubbard is 30 years old and has lived in Jamestown for his whole life. He currently lives on the Northside with his wife and two young children. Justin became interested in the Human Right Commission after the murder of George Floyd and subsequent nationwide protests. He is also a leader of the Jamestown Justice Coalition. As a social studies teacher, as well as a biracial person of color, Justin has always been interested in social justice as well as the history of human rights in this country. He hopes to apply his education and knowledge of human rights and social justice as well as his background as a lifelong resident of Jamestown to tackle the challenges brought to the commission by residents of the city. He believes that this city can serve as a great example for other areas and become a place that not only tolerates but celebrates the diversity and intersectionality of our residents.
---
Kimberly Knight
Kimberly Knight has lived here in Jamestown for her entire life. She has been teaching elementary school in Jamestown for 25 years, and currently teaches UPK 4 at Lincoln Elementary. Kim is dedicated to the betterment of this city for all the citizens. She is willing to help in all aspects of The Human Rights Commission, and looks forward to moving the city forward.
---
Rev. Dodi McIntyre
Dodi McIntyre and her husband Ken, have four grown children and two grandsons. She is the Lead Pastor at Joy Fellowship JFMC, a Free Methodist Church in Jamestown. In addition to providing a home in foster care to several children over the years, she has spent many years advocating for her four children, all adopted, as they have navigated through life's many challenges resulting from varied and traumatic childhood experiences. With a background in human resources, human services, mental health and disability advocacy by occupation, Dodi has a passion for giving voice to the issues of injustice and inequality that surround us in many of life's different domains. She is so honored and privileged to serve on this committee with an amazing team of community minded leaders. Though the work challenges her in a number of ways, it is both important and necessary as they strive to improve the quality of life for everyone who chooses Jamestown, NY as their home. Dodi invites and welcomes dialogue about those issues of injustice that exist within your life experiences here in this city.
---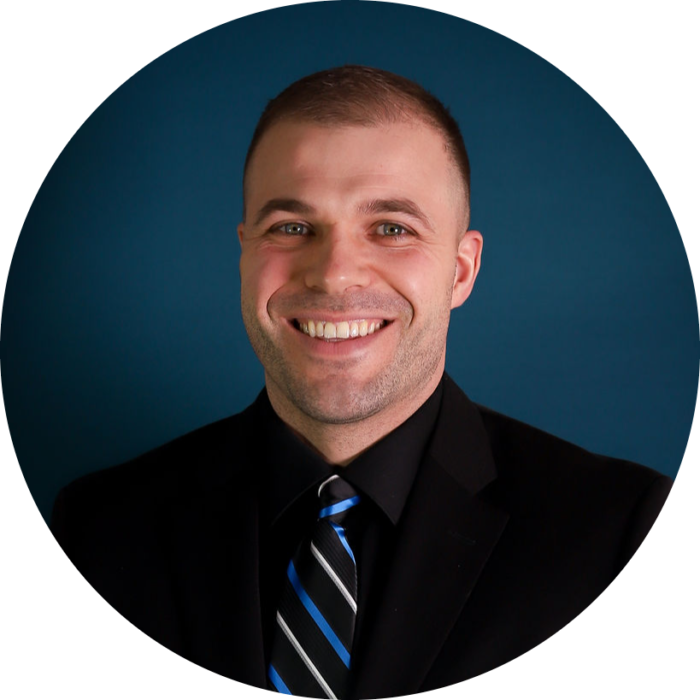 Captain Scott Forster, City Liaison 
Scott Forster currently serves as the Operations Commander, or Patrol Captain, for the Jamestown Police Department. He has been with the department for 11 years and has been a resident of the City since 2010. Scott received a Bachelor's Degree from Buffalo State College where he was a member of the football team for 4 years. He is a volunteer assistant coach for the Jamestown High School JV Football team, as well as volunteer as a tee ball coach for Jamestown Babe Ruth tee ball.