200 Spring Street
Built 1972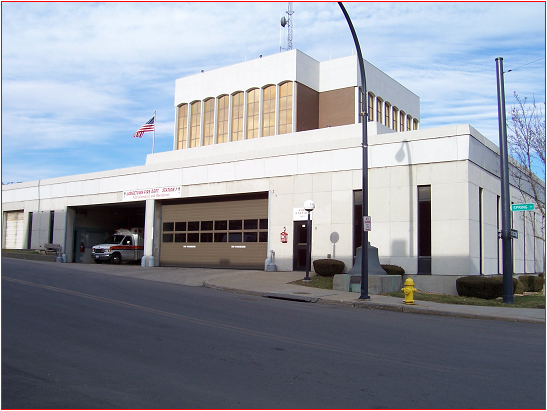 Ladder Company 1, with an address of 200 Spring Street, is located in the basement floor of City Hall. This is also the command hub of the Fire Department.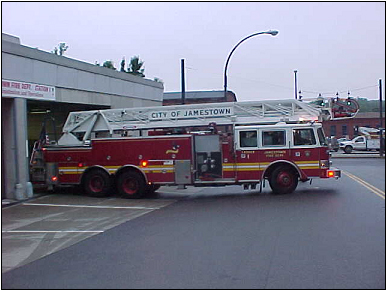 This ladder truck can be used for rooftop rescue or firefighting from higher vantage points.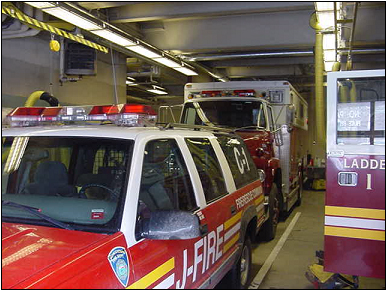 Ladder Company 1 also hosts the command vehicles for the Jamestown Fire Department.